Junior Golf – Camp
Our fun filled camp is a great ways to master the basics. We will help each camper with their full swing and short game fundamentals, rules of golf and golf etiquette. We emphasize safety, fun and personal attention. Each camp is 4-days of 90-minutes classes. Junior equipment available upon request.
Instructors:
Patrick Shaw, PGA
Davis Atteberry, PGA Apprentice
Cost: $60 (per session)
Junior Golf Camp 2020 Dates Coming Soon!
Deadline: 5 Days prior to start date
To sign your junior up for the Junior Golf Camp click here.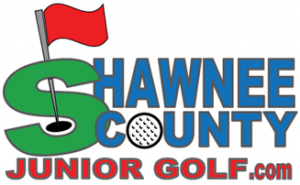 Our summer program consists  of 6 hours of classes which covers all aspects of the game. Instruction covers how to properly hit woods, irons, along with chipping and putting. Class will cover rules, etiquette as well as learning proper practice techniques.
 Students will have the option to pick one or multiple sessions.
 Each student will receive a complimentary gift pack on the first day of class consisting of the new "P" hat from Puma (worn by PGA Tour superstar Rickie Fowler), golf  balls, divot tool, and driving range discount card.
Along with 6 hours of instruction, gift pack, students will have the opportunity to play free golf during our free play dates (click here to see days/times).
Lead Instructors:
Scott Mellen, PGA Head Golf Professional
Patrick Shaw, PGA Assistant Golf Professional
Davis Atteberry, Assistant Golf Professional
Click here to go to the Shawnee County Junior Golf Website for brochure and more information.

LOCATION
4141 Southeast East Edge Road
Topeka, Kansas 66609